Fun Magnetic Shapes (junior) : Type 2 with 58 Magnetic Shapes, 200 Pattern Book, Magnetic Board and Display Stand
Regular price
Rs. 499.00
/
Inclusive of all taxes
---
Earn Reward Points
Earn 1000 Snooplay Points on Sign up.
Know more on ways to earn points and how to use. Click Here
---
Return Policy
View Policy
---
---
Product Information
1. Kids can let their imagination go wild and use the magnetic shapes to make colorful creations on the magnetic canvas. Make fruits, animals, birds, vehicles and more.
2. Fun with Shapes is an excellent imagination building and learning tool. It cultivates problem solving skills in children. It improves their geometric and spatial understanding. Kids pick up, pinch and grasp pieces and move them around. This leads to fine motor development and hand-eye coordination.
3. The set includes a booklet with 200 patterns to help get the kids started. The real magic happens when kids start creating their own things.
4. Fun with shapes is suitable for both boys and girls. It promises hours of fun for all kids, 4 years and up. Children can play in groups as well.
5. Each set includes number of magnetic shapes (shapes set size 16 X 16 cm), a magnetic board (size 20 X 20 cm), a pattern book with 200 patterns, a display stand to showcase what the child creates, a tray to store the shapes."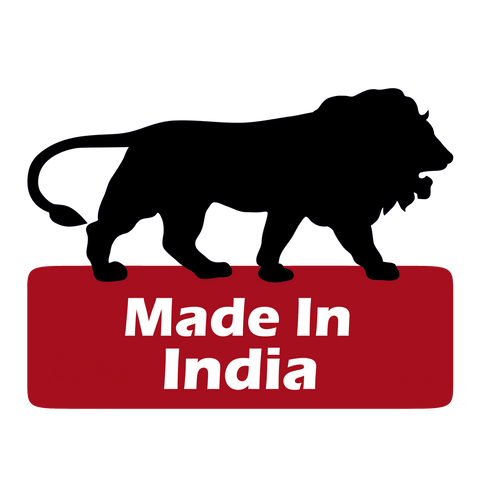 Age: 5 years & above
Contents: Play Panda Fun Magnetic Shapes (junior) : comes with 58 Magnetic Shapes, 200 Pattern Book, Magnetic Board and Display Stand
Box Dimensions (approx): 32 cm (length) x 24 cm (width) x 4 cm (height)
Product Dimensions (approx):
Brand: Play Panda
Material: 

Foam, Magnet, Paper, Plastic

Category: Blocks & Puzzles
Country of Origin: India
Manufactured and Packaged by
PLAY PANDA
10, MAHAL IND ESTATE, MAHAKALI CAVES ROAD, ANDHERI
EAST, Mumbai City, Maharashtra, 400093

For Customer Queries
Snooplay India Private Limited-Noida
D-52, Sector -10, Noida, Uttar Pradesh -201301
---
Sold By
Play Panda Store
---
Shopping Assistant
Talk to us
---
---