DIY Soy Wax Bubble Candle Making Kit, All in One Candle Making Kit
Regular price
Rs. 1,150.00
/
Inclusive of all taxes
---
Earn Reward Points
Earn 1000 Snooplay Points on Sign up.
Know more on ways to earn points and how to use. Click Here
---
Return Policy
View Policy
---
---
Product Information
ALL MATERIAL INSIDE THE BOX: This kit includes all materials required to make 4 Scented Bubble Candles. It contains Pure & Natural Soy Wax (450 gm), Reusable Silicone Moulds (x2), Candle Wicks (x4), Fragrance Oils (Rose, lavender, vanilla and lemongrass), Powder colors (x6), Wick Sustainers (x4), Stirrers (x4) and instructions manual.
EASY TO MAKE: Each kit includes a detailed step by step guide to ensure the ease in making candles for beginners. Each step is illustrated in detail to create a hassle free DIY experience.
4 SCRUMPTIOUS AROMAS: Our kit entails 4 exquisite aromas. Lavender for relaxation, rose for soothing moments, vanilla for those cozy vibes and lemongrass for freshness. Lift up your mood with these fragrances.
FLAUNT YOUR HANDMADE BUBBLE CANDLES: Make 4 gorgeous looking soy wax bubble candles with fancy colors and exotic fragrances. Use them to decorate your homes or gift them to your loved ones.
DIY CANDLES: We believe that one can create the most splendid candles at home if provided with the right materials and proper guidance. Our Candle Making kits are an epitome of good material + easy approach. Keeping this ideology intact, we have created this kit to flaunt the skills of your inner candle making artist.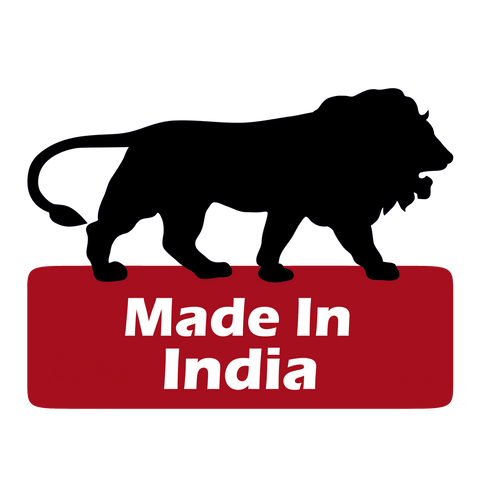 Age: 9 Years and Above
Contents: Pure & Natural Soy Wax (450 gm), Reusable Silicone Moulds (x2), Candle Wicks (x4), Fragrance Oils (Rose, lavender, vanilla and lemongrass), Powder colors (x6), Wick Sustainers (x4), Stirrers (x4) and instructions manual.
Box Dimensions (approx): 25 x 26 x 10 cm
Product Dimensions (approx): 25 x 26 x 10 cm
Brand: Kalakaram
Material: Candle & Wax
Country of Origin: India
---
Sold By
Kalakaram Store
---
Shopping Assistant
Talk to us
---
---