Spotted Bedsheet ( Colour may vary )
Regular price
Sale price
Rs. 3,000.00
/
Inclusive of all taxes
---
Earn Reward Points
Earn 1000 Snooplay Points on Sign up.
Know more on ways to earn points and how to use. Click Here
---
Return Policy
View Policy
---
---
Product Information
A larger-than-life, colourable, washable, doodle-filled bedsheet to awaken the artist, observer & storyteller in your child! The Spotted! Bedsheet is a massive canvas filled with doodles. Accompanying the bedsheet is a set of our Spotted! Cards and a set of washable stationery. This bedsheet can be used differently for children of different ages. We're making home a brighter place. One coloured doodle at a time. 
WHY BUY? - Great colouring practice which you can do over & over & over again! - Identifying & matching objects from the flashcards on the bedsheet - Recognising and categorising objects (eg: things which are red, things found in the rain, etc.) - Connecting objects to create new stories each time to aid creative thinking. - Makes for the perfect family experience.
WAYS TO USE - Get children to start recognising different objects. - A thematic object hunt, 'Can you find me things that are.... (red / found in the rains / found in the sky)' - Combine random doodles and create new stories from scratch."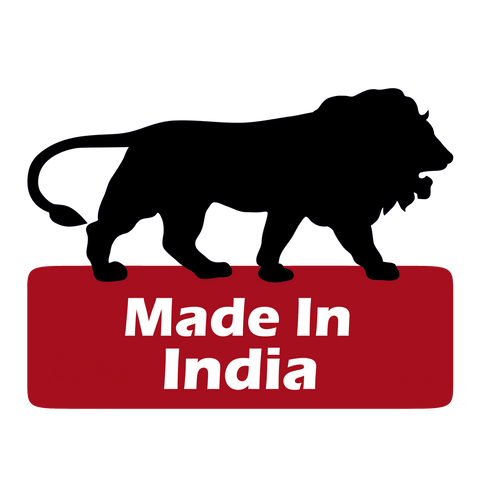 Age:

3-7

Contents:

Spotted! Bedsheet, Flash Cards, Instruction Sheets, Markers

Brand: Elemeno Kids
Material: 100% Cotton

Single Bedsheet: 150 x 225 cm (l x b)

Double Bedsheet: 225 x 250 cm (l x b)

Category: Art & Craft Game
Country of Origin: India
Manufactured and Packaged by
ELEMENO KIDS LLP
133-A WING, MITTAL COURT, J. BAJAJ ROAD, NARIMAN
POINT, Mumbai City, Maharashtra, 400021

For Customer Queries
Snooplay India Private Limited-Noida
D-52, Sector -10, Noida, Uttar Pradesh -201301
---
Sold By
Elemeno Kids Store
---
Shopping Assistant
Talk to us
---
---